Donate Rental Properties to Charity
Enjoy the philanthropic and financial gains that can be had through rental home donations, apartment, townhouse, loft or condominium.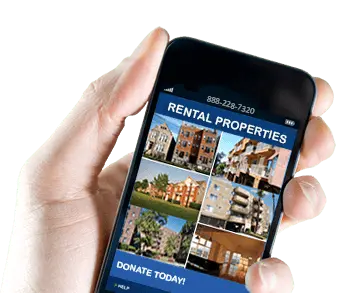 Rental Property Donations to Charity
We all know land, commercial property and house donations are one of the better known types of charitable property donations in the United States. However some don't realize, apartment and condominium owners can enjoy the benefits of property donation as well! You can donate an apartment, condominium, multi-family residences or even an entire housing complex to charity easily with our 501c3 not for profit charitable organization.
Nearly any type of apartment, condo, or housing unit can be donated through our charity.
As the owner of any of these types of properties, you have the option to:
Donate single apartments
Donate duplexes or triplexes
Donate apartment complex
Donate condominium or single townhouse units
Donate corporate housing
Donate rental homes
Why Donate An Apartment Or Condo
There are many reasons why people choose to donate apartments, condos, and multifamily housing units; your decision to become a property donor of an apartment or similar type of housing is to be applauded. The motivation behind the decision to donate is personal, but among them are reasons like:
The desire to give back to the community that has supported them.
The desire to help others meet housing needs (get families off the streets!).
Freedom from maintenance and repair of units/buildings or rising condo fees/association fees.
Freedom from the hassle of being a landlord.
The desire to secure tax advantages while giving to others – donate an apartment, condo, or other rental property and enjoy years of tax benefits!
It is also worth noting that with the right partner (our charity), you can donate apartments, condos, and housing complexes even if the property is still mortgaged.
Charities that will accept mortgaged properties are few and far between, but they do exist and can be a godsend to those in need of unloading an unwanted property (Real Estate With Causes is one of the only charities that accept mortgaged apartments and condos for donation).
To donate rental property – Call 888-228-7320 or Complete The Rental Property Donation Form Below
Donate Your Rental Property Now!
Looking for more ways to
help out
support
those in need?
You may want to consider some of these charitable giving ideas also!